Warehouse
Trittico offers all the space you need to store your stand under safe and checked conditions.
Our structure covers an area of about 4000 square meters for the warehouse and 1000 square meters for the workshop.
You only need to call and arrange a visit to our furniture, design and construction.
Constant consultancy, from the project to the stand storage; Trittico cares for customer satisfaction.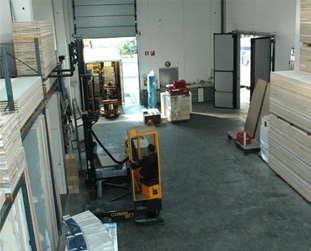 Loading/unloading area
Storage area